Attach a document to a task to specify the document(s) that need to be drafted and/or reviewed before completing or approving the task.
From the Workspace, click the Rulemaking or Policy Projects button in the left-hand sidebar
Use the ▸ icons to expand the project to see the workflow stages until the tasks are visible
Click the Task Name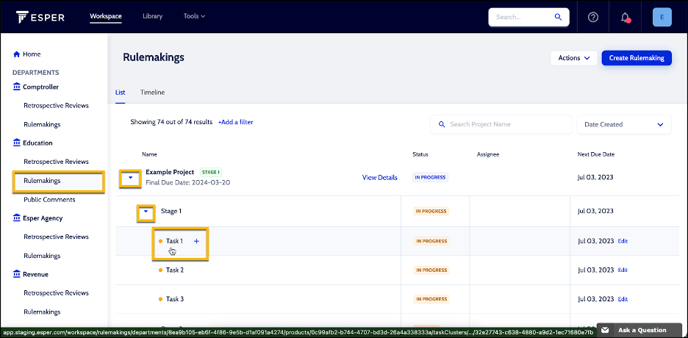 From the Documents section of the Task, click + Add a Document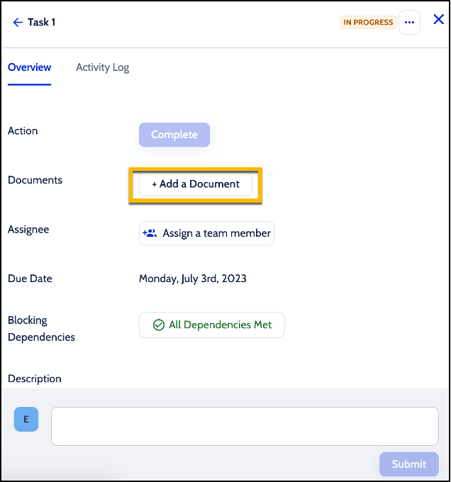 All documents in the project will be available to be selected. Click on the documents that are associated with the task.
Once all documents are added, click the x in the upper right corner of the popup.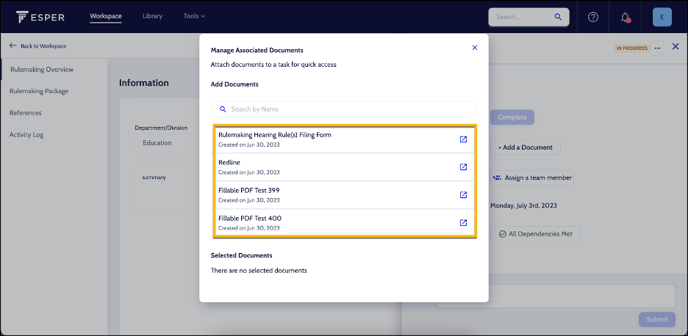 The added documents will be listed as clickable links in the task side panel.
Clicking on the name of the document will bring you directly to the document to be edited and reviewed.