There are two ways to export a rulemaking in Esper.
One way to export is to navigate to Preview within the Rule Text. On the top right, there is a download button. Click it to download the regulation's redline and rulemaking documents in a Word document.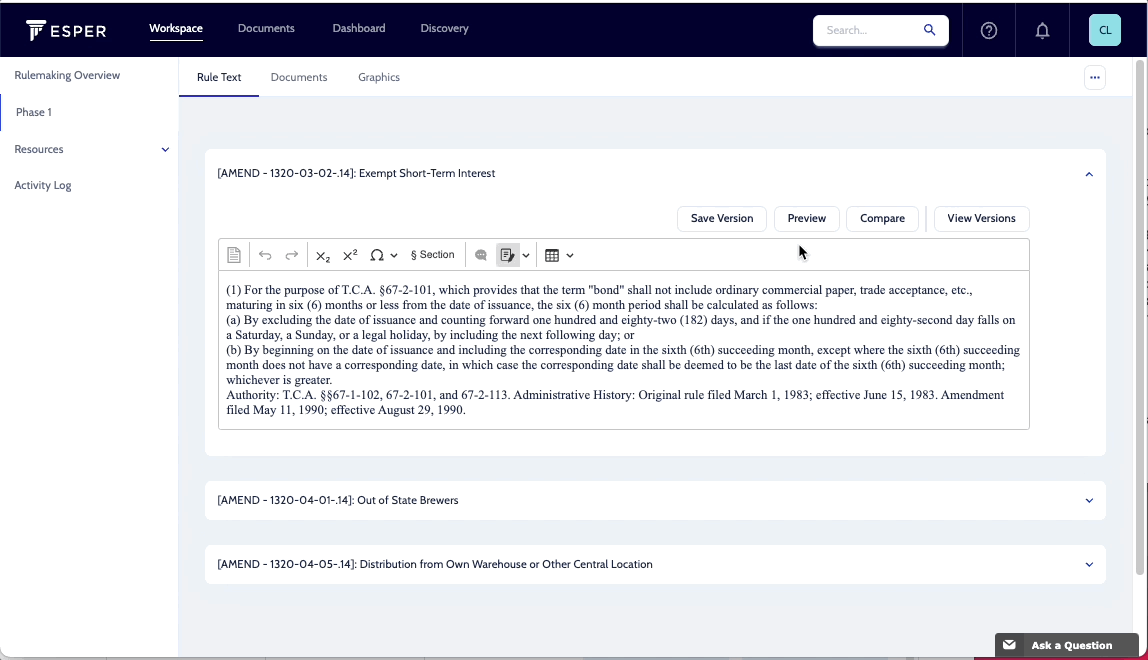 Export is also found on the Rule Text page. On this page, click Export Rulemaking and the regulation and all the required forms from Rulemaking Documents will be downloaded. Here, the rulemaking packet is exported in a zip file that contains Word documents.