View the latest documents posted to the Federal Register, updated daily. Esper denotes rules and proposed rules.
Filter the feed by topic(s). Use the dropdown to select the topic. The feed will update showing documents that apply to the topic.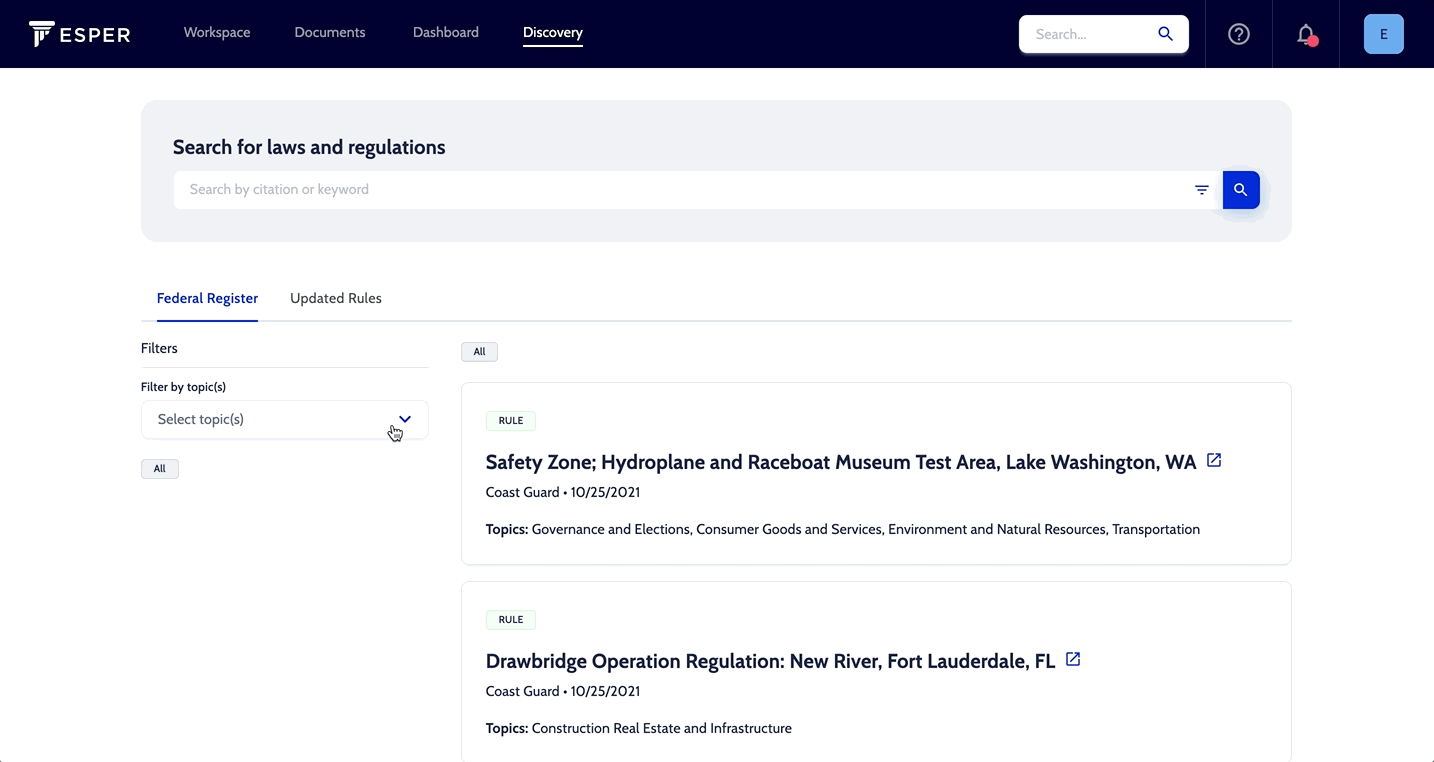 Use the See rules in [your jurisdiction] impacted by this Federal Register document feature to stay ahead of impending changes to federal rules. Esper will compile the list of rules in your jurisdiction that make references to rules that are cited in the document.