Save a Bookmark
Esper allows users to save links to policies of interest in the Bookmarks pane in the Workspace. To save a policy to your Bookmarks from a policy page, click the bookmark icon next to the policy citation.
View Bookmark
Click a saved bookmark located on lower right of your Workspace to open its policy page.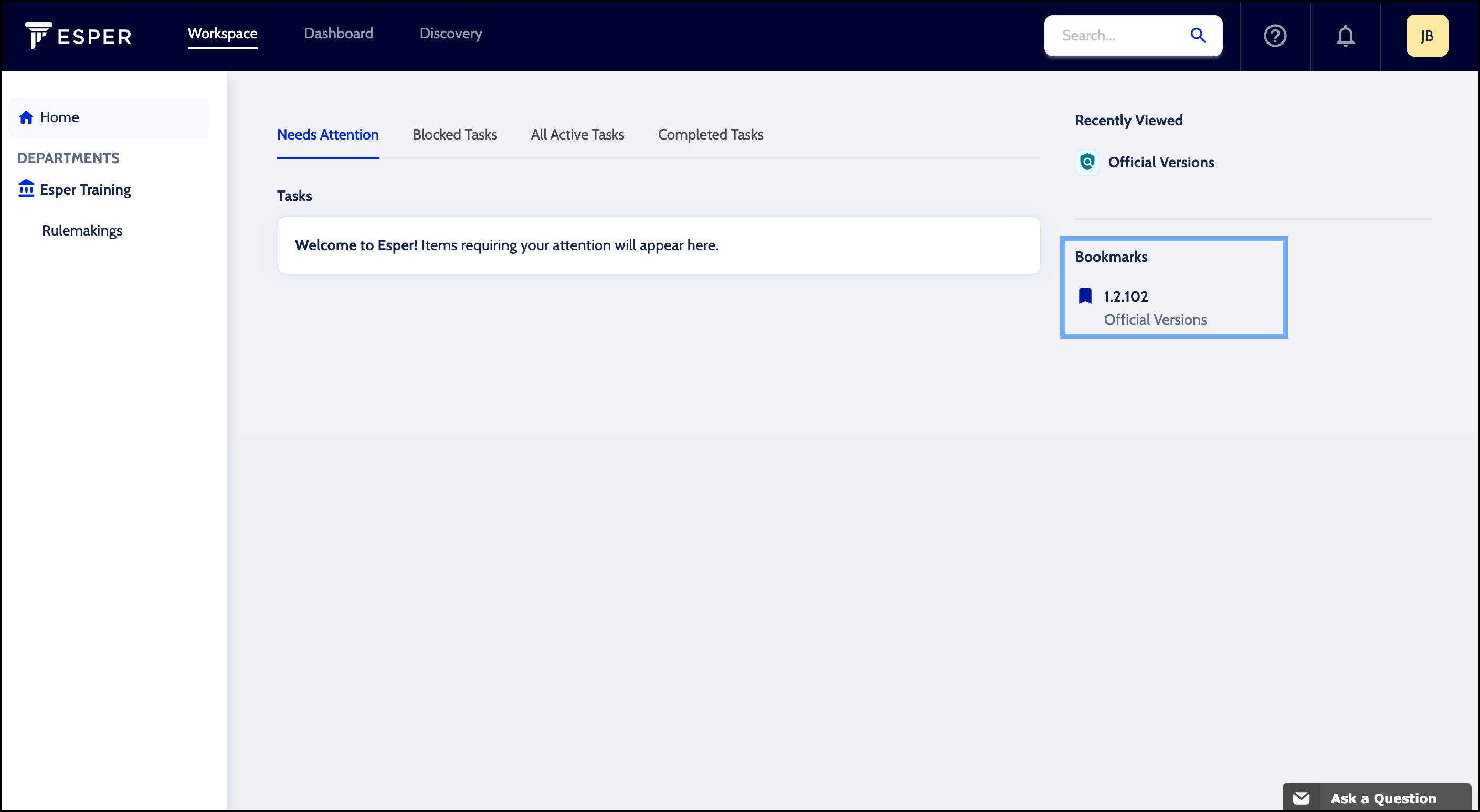 Remove Bookmark
Click the bookmark icon next to the citation to remove a bookmark from the policy page.